< Back to Articles
Open your doors to new members
Posted on January 10, 2019
Many leisure facilities hold their doors open to welcome new and existing members, especially at this busy time of year, following the festivities and New Year celebrations. Customers in the leisure industries have admitted using kettle bells to keep fire doors open, which increases the risk of fire spreading.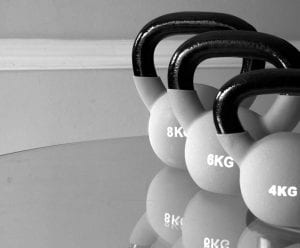 Holding open fire doors with a weight or heavy object prevents a fire door from closing if a fire occurs. Fire, toxic fumes and smoke will then travel through a building risking life and property which could lead to hefty fines and imprisonment.
At Geofire, we'd like to help you stay compliant and safe when welcoming your customers back this January with our Agrippa fire door holders. The electromagnetic device is wire- free and battery powered and can be fitted easily to any fire door in less than ten minutes.
They will hold the door open and only close the fire door on the sound of your specific fire alarm, so it won't just release the door upon any loud noise (or music!).  This will give your members ease of access through your gym and allow air to ventilate throughout your building reducing condensation on your mirrors and windows.
Keep your kettle bells free for exercise in 2019 and choose a safer way to hold open your fire doors and keep your members and building safe.
For help on choosing the right products please call us on 01388 770 360 or click on our product page to see the variety of wire-free and hard-wired fire door holding devices.
< Back to Articles