< Back to Articles
It's Deaf Awareness Week!
Posted on May 18, 2017
This year, Deaf Awareness Week from 15th – 21st May is celebrating the collaborative work that has made a difference to people who are deaf or have a hearing loss.
Did you know that one in six people in the UK are deaf or have hearing loss? See the Deaf Awareness Week website for further information about the campaign and how you can get involved.
Have you ever wondered how a person that is deaf or hard of hearing would wake up in the event of a fire alarm sounding? We know that this is a big concern amongst the deaf community when staying in a hotel or guest house.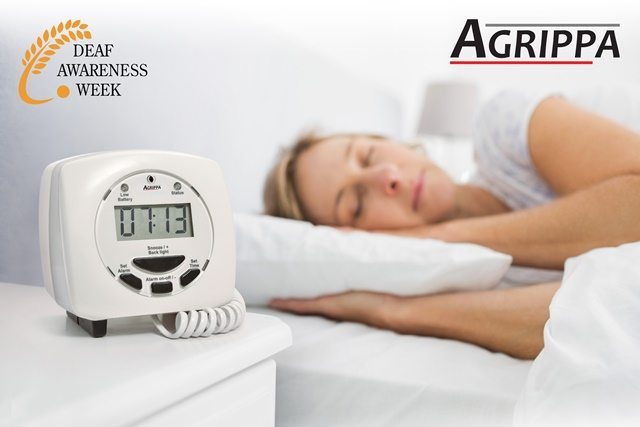 Introducing the Agrippa pillow fire alarm! A compact and portable device with a vibrating pad that sits under the pillow of the sleeper. If the building's fire alarm sounds, the pillow pad vibrates, high intensity LEDs  flash and the alarm displays 'FIRE'.
Geofire's campaign to alert hoteliers and accommodation providers of the need to cater for deaf guest began in 2015. The Agrippa pillow fire alarm is being used by hotels, care homes and other accommodation providers across the country, each displaying the availability of the pillow fire alarm in reception.
The theme for this year's Deaf Awareness Week is 'a celebration' of awareness, education, employment, information, prevention and services.
< Back to Articles