< Back to Articles
Salamander to hold open hospital fire doors for the next ten years
Posted on July 14, 2017
Geofire has been awarded a ten year agreement to supply and install its Salamander range to hold open hospital fire doors in one of the largest hospital trusts in the UK.
The agreement will see the trusted system installed across the estate to legally hold open hospital fire doors, closing the doors in the event of a fire to protect residents and staff.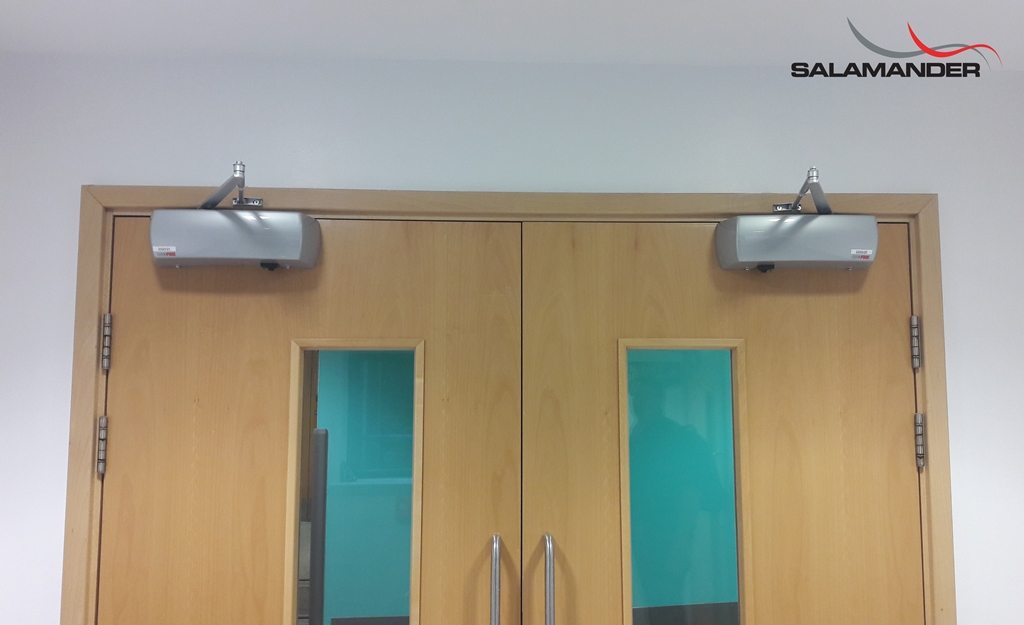 Geofire was one of two companies in the industry to have its products put to the test by the trust's Fire Safety Officer. After careful consideration, the radio controlled Salamander products were voted unanimously as the best/most appropriate by the trust's expert panel.
Andy Collinson, CEO of Geofire said: "We are thrilled to have been awarded this agreement. This is a true reflection of how well the Salamander system works and can provide the perfect solution to hold open hospital fire doors. We look forward to working with the team on future properties and installations."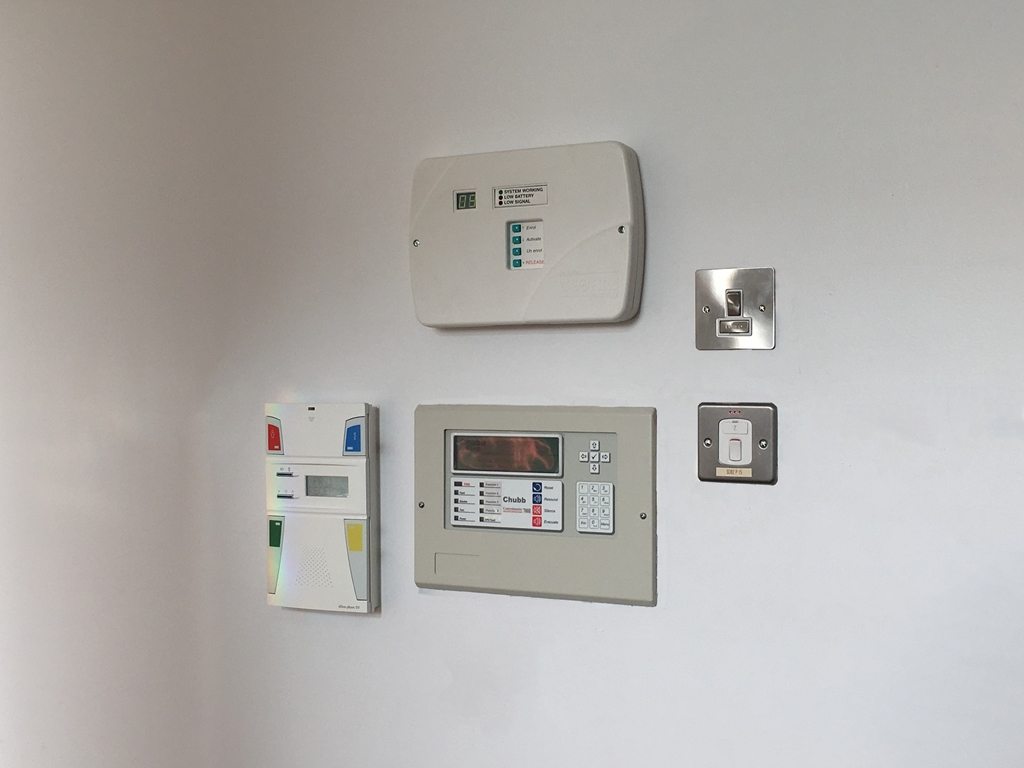 Each Salamander device connects wirelessly to a mains-powered controller unit, which is easily connected to the existing fire alarm system. The system is suitable for a BS7273-4 critical actuation (category A) installation to ensure that fire doors will safely close in the event of a fault or fire. One controller unit can manage up to 99 fire door closers or fire door holders.
Geofire's Salamander radio controlled fire door system is battery powered and completely wire-free,  saving time, installation costs and disruption to a building's fabric or occupants. Both the Salamander fire door holder and Salamander fire door closer are fitted to the top of the door ensuring a hygienic installation and minimising damage to the units.
Contact us if you would like advice on our Salamander radio controlled fire door system or check out the Salamander installers page if you are interested in our free product training.
< Back to Articles